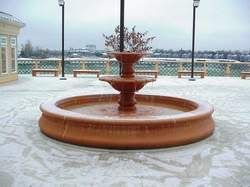 public domain photos
Baby, its cold outside... but I don't have to tell those who are living in it. I feel so blessed. My new apartment is tightly made and doesn't have any drafts. Well, there's one very small place, but I can stuff that draft up. This cold weather has me thinking about those who struggle to pay for heat. I encourage you to, if you can, donate some money to your heating company. Most heating/power companies have a program where their customers can donate to a fund for low/no income so their bills can be paid and they don't freeze to death. Even if you can only donate $5 its a big help. If you put lots of $5 together, you'll get a bill paid. I thank you in advance for your consideration.
Stay warm and take care of yourself.