I don't have anything in particular to write about this morning. In fact, as soon as I opened this up to key something in, my mind went blank. Hope you all have a good Sunday.
More 'Views from the Porch', only this time its my porch.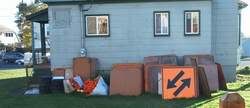 This house is used as an office... and storage facility. I wonder if very many signs are taken/stolen.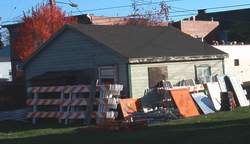 The garage to the house also holds up signs and barricades.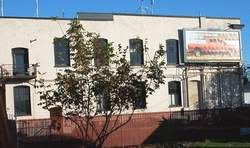 Although it doesn't show up well in this photo, the windows are slightly curved at the top. They look interesting. I don't have a clue as to what is in the building.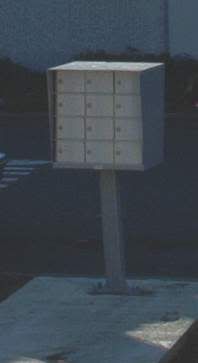 The mailbox for the apartments. And yes, that's just how boring this entry is...what can I say.