The driving directions to the school was very straight forward but I still managed to miss a turn. It took a while to realize what had happened, but it was easy enough to backtrack.
The program was presented in the main santuary (its a Christian school)... pre-school thru 5th grade. As old people hobbled across the parking lot I could so relate. I was doing my own hobbling while trying to work out the kinks from sitting longer than 5 minutes in the car.
Before the children sang there were prizes given out for various things. One was for the oldest grandparent. A 90 yr old woman won that. There were quite a few veterans from World War II in attendence. (I did some calculations on my fingers and I'm guessing they would be in their 80's.) There were prizes for the oldest person who still had their own teeth, or who didn't need glasses. Everything related to age. Isn't that fun.
Each class went up on staged and sang a song. The stage has large video screens on each side so those in the audience can see easily. It was a very nice set up. Afterwards everyone was invited into the gym for cake and punch or coffee.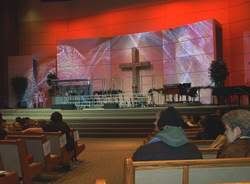 The stage.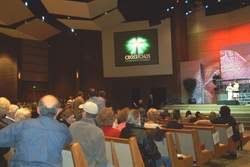 One of the viewing screens with audience heads.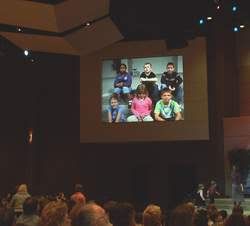 While each class came on stage they showed a video of other kids introducing the song and class. It was cute.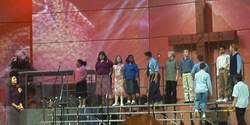 Going on stage.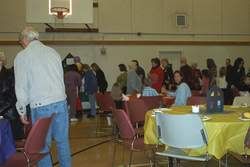 Refreshments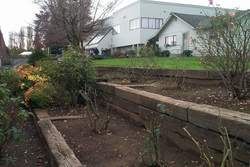 Small part of the campus.