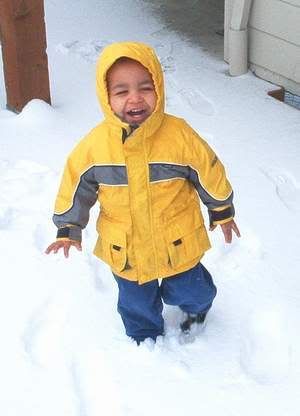 This picture is from last year. We got snow here yesterday, but not as much as what this picture shows. But you know what? Its cold as hell here!!! And the fun part is that it is suppose to last forever. Well, at least thru the WHOLE week.
Later in the week, we might get some freezing rain. YaHoo!
So... I'm stuck here in the apartment which is fine, but my smoke alarm has started going off to indicate the battery needs to be changed. And me without a battery. And I'm too short to reach the alarm on the ceiling. I'll be waiting for my American Ingenuity to kick in with some kind of solution. I'll let you know. If nothing comes to mind, I have my hammer and I'm not above smashing the hell outta the alarm to get it to stop beeping at me. If I can get it off the ceiling. How long can you keep hitting the reset button to stop it from beeping? Anyone know?
I can't believe its been a whole week since I've updated the blog, but when you don't have anything to say, I guess you just don't have anything to say. Know what I mean?