(update)Well crappola. I guess there will be no more pictures from my pc posted here. Sigh. Is it any wonder why I curse the vile villian(s) who creates and spreads this kind of evil work. (I'm blaming it on the Trojan Horse virus.)
The photos will load from the camera to My Pictures and from there I can get them out to photobucket.com....but My Pictures has no editing functions so there's no cropping, etc.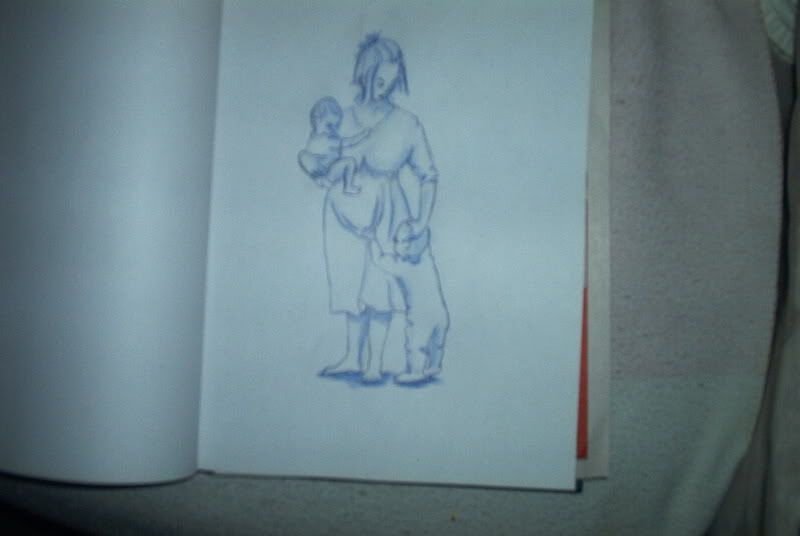 Did I mention the camera is also taking sucky photographs? (End of update)
Letter M = Mother
Done in a drawing pad with a ballpoint pen.