Its been a real quiet day. The rain continues to come down in buckets with a break here and there. Did some doodles. Poor camera quality, but at least I have one.
Caught a glimpse of a small child on the tv program Reading Rainbow for a second and this resulted. Fuzzy photo.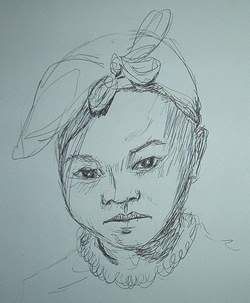 Ballpoint pen sketch from a book photo.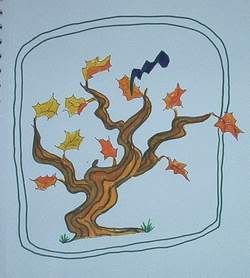 Made a single scribble on the page to see what it would become...and I wanted some color in this blog entry.